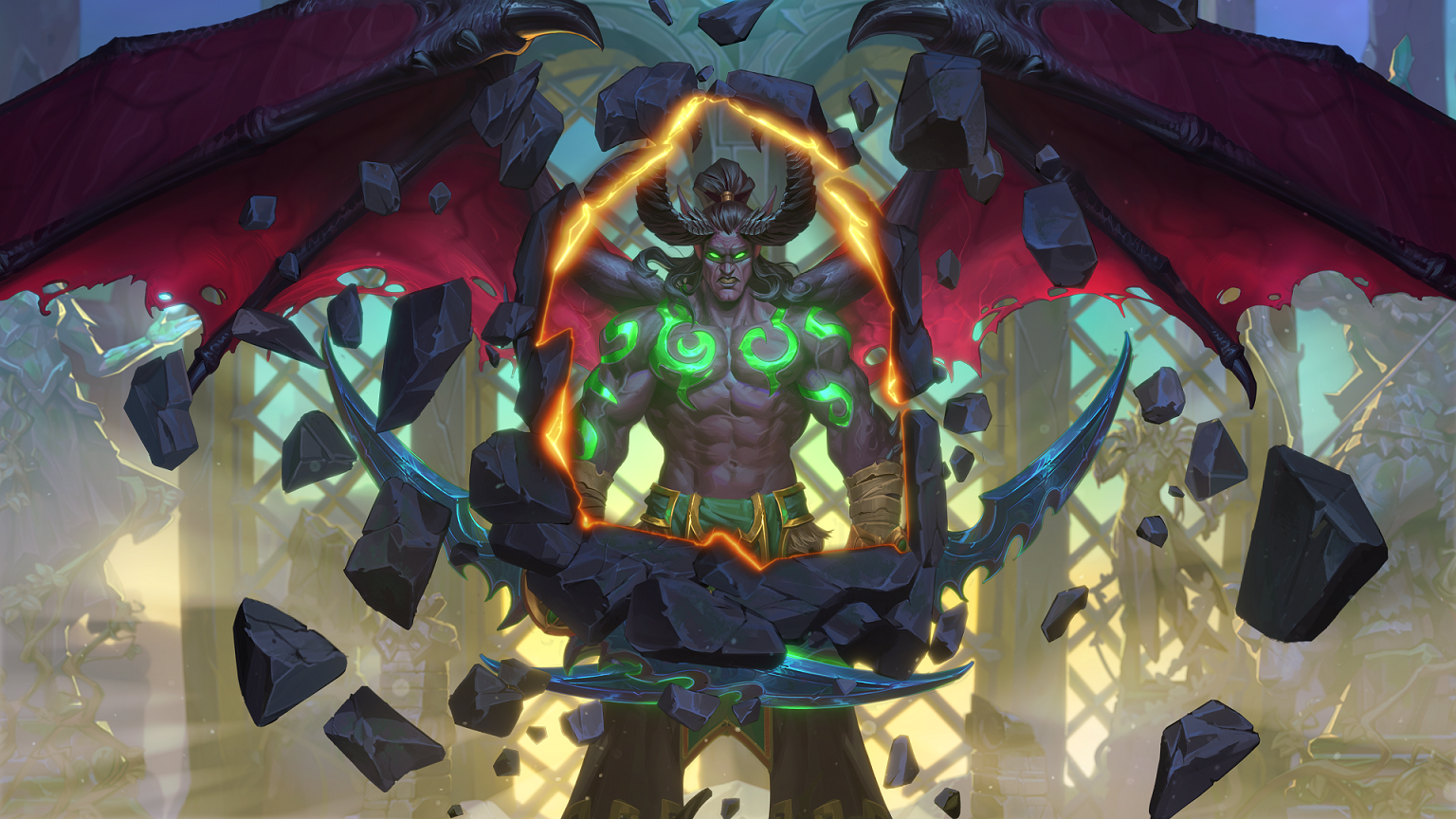 It's card reveal season and Demon Hunter is the name of the game in Hearthstone's Ashes of Outland expansion. The upcoming adventure will see radical changes release during Blizzard's Year of the Phoenix, with the new Illidan Stormrage-inspired class taking center stage.
Demon Hunter brings a free-for-all of demons and monsters combined with a nifty one-cost Hero Power named Demon Claws, which gives players +1 Attack for one turn. The class is available for free once players complete a set of prologue missions. They'll also receive 20 Demon Hunter basic cards and a 20-card Demon Hunter pack.
The post All Legendary cards in Hearthstone's Ashes of Outland expansion appeared first on Dot Esports.